Company Profile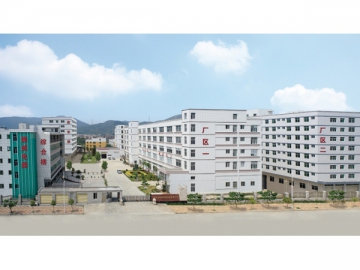 Emerging in 1985, Zhenwei Electric is an industry powerhouse specializing in the manufacturing of power distribution equipment. After several decades of development, we have become an innovation-based enterprise carrying out electrical equipment research and development, production, and customization.
We have more than 100 highly experienced and devoted staff members including an outstanding engineering service team. We conduct modernized production through imported semi-automatic production lines and other advanced production equipment. We also guarantee the quality of products by cooperating with major suppliers, such as Schneider, ABB, Siemens, etc.
Our core business revolves around power distribution equipment and providing updates and upgrade services for clients. We manufacture a range of products, from large distribution equipment such as high and low voltage switchgears, motor control centers, and substations to small distribution equipment such as distribution boards, meter boxes, switchboards, and switch components. We also undertake power distribution projects for governments, real estate, hospitals, gymnasiums, hotels, schools, and other large operations.
Quality Control
Strict quality control measures are carried out and include more than 17 processes throughout product manufacturing. They can be divided into three parts: quality inspection of materials and components, production process control in manufacturing, and pre-delivery inspection. The details are as follows:
1. Quality inspection of materials and components. Our quality control inspectors will inspect materials and components such as electronic components, switches and electric wires for any defects. Only those in compliance with our quality standards can be put in storage.
2. Product process control in manufacturing. Production staff and QC staff will inspect the product quality during the entire manufacturing process according to "Standards of Product Process Control Inspection". These inspections include:  checking critical safety components, checking the connecting and arranging process, quality inspection of electrical component assembling, quality inspection of the wiring procedure, part and component adjustment, checking for nameplates, conformity, etc.
3. Pre-delivery inspection. Pre-delivery inspection tests the product according to the "exit report" provided by the technology department. It includes: comprehensive inspection, dielectric withstand testing, verification testing of electrical clearance and creepage distance, operational testing.
Here is the equipment we use in pre-delivery inspection:
Withstand voltage tester.
It is used to detect the withstand voltage between wires, or between wires and grounds.
Electrical load test equipment.
This machine is used to test the load capacity of products. Fire products are tested at 120%, 150% of their rated power. For example, the rated power of a fire product is 50KW, when its load exceeds 20% of the rated power, the product should trip within 3 minutes, and when its load exceeds 50% of the rated power, the product should trip within 3 seconds.
Ground resistance tester.
We use this machine to test the ground resistance of the shell, safety-critical components, and total grounding of a product. Though the national standard of China is that the ground resistance should less than 1000 milliohms, our standard is the ground should be less than 50 milliohms.

Service

Pre-sales

We provide technical support and complete power distribution solutions tailored to your needs. If the design drawings you provide are deemed unfeasible, we will optimize the plan and adjust it with the dimensions of the cabinet, the location of the equipment, and so on. We will also optimize the configuration of the products to make them meet your requirements.

After-Sales

If any problem occurs, we will first provide support by phone or email. We will perform a remote debug if necessary. Furthermore, our products come with a troubleshooting manual for reference when trying to find the fault and solve issues by yourself. Most problems can be solved by the above-mentioned methods. We will check in every year or so to acquire detailed information about your equipment to get a better understanding of the inner workings.
Feedback Form

Other Products
VIDEO

Share
Tags
PHOTOS